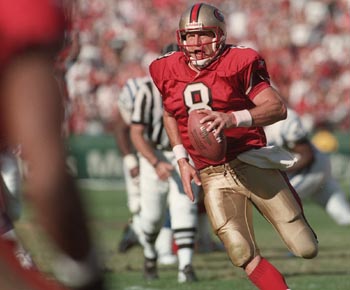 Site Info
Welcome everyone to my new and exciting corner of the web! As many of you know by know, I am a huge 49ers fan, and have been writing for the 49ers Paradise Newsletter for some time now.

Recently Bryan helped me set up a little site to run along side his in order to store and catalogue my writing for future reference.

All this means is that along with the regular publishing of my article in the 49ers Paradise Newsletter you will now be able to read them on-line too - and check back on them as the season and off-season progress.

It is in our extreme interest to hear what you have to say. Along with any e-mail you wish to send us, please take some time and join in the discussion in the 49ers Forum!




Fan Press:
Now you can write articles for 49ers Paradise, and read what other fans have to say too in the Fan Press section.