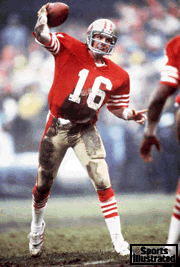 About Me
Let me tell you a bit about myself and my credentials:

My name is Sydney Mayhew and i have been a relentless and enthusiastic 49er fan since I was 12 years old. I was born Sept.20th 1965 in Waterville,Maine and currently reside there now. I am married and have a wonderful eight year old daughter I manage a Mcdonalds right here in my hometown. My interests and passion are writing and analyzing about the San Francisco 49er Organization covering breaking news and offering my opinions on that news.



Fan Press:
Now you can write articles for 49ers Paradise, and read what other fans have to say too in the Fan Press section.